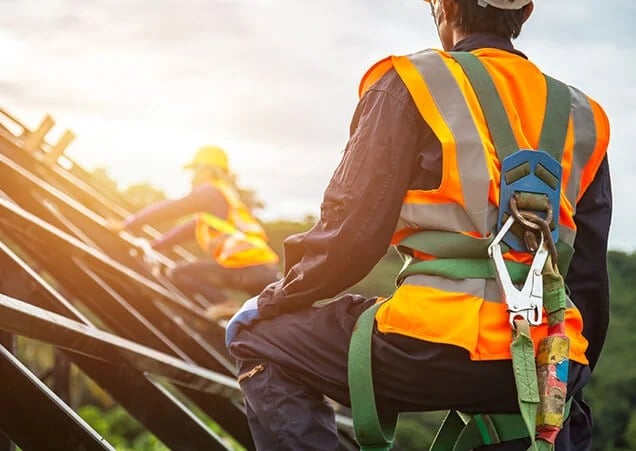 Cover Your High-Risk Business with Our Tailored Insurance Solutions
From an employee falling off a ladder to an accident involving a business vehicle, contractors face challenging risks every day at work. That is why, at Riverbend Insurance, we provide customized contractors insurance, keeping in mind the unique coverage needs of contactors. With our all-inclusive coverage and responsive services, we help you stay resilient against work-related incidents and resulting liabilities.
Protect Your Business Against Uncertainties with Our Extensive Coverage
Whether it is a commercial roof replacement or residential plumbing project, as a contractor, you are liable for the work and everything that happens on the job site. Without adequate protection, even one liability lawsuit could devastate your finances. Our contractors insurance in CO will cover you against potential liabilities and claims, allowing you to focus on growing your business.
Different contractors require different types of coverage depending on the nature of their business.
At Riverbend Insurance, our policies are designed keeping in mind your unique risk exposures.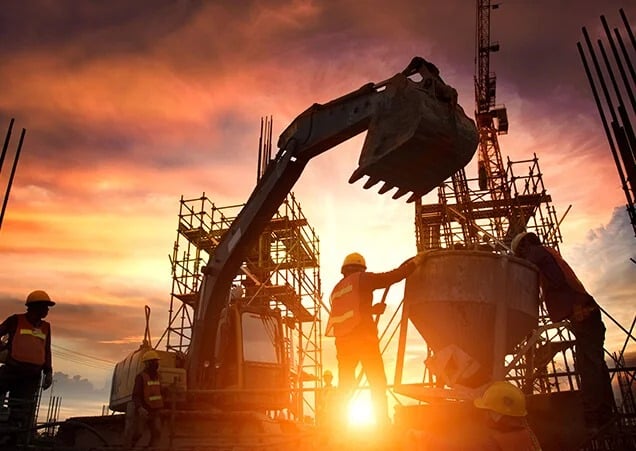 Electricians
Our insurance professionals develop customized policies to protect your

 

electrician business. We offer coverage for general liability, commercial property, business income, etc.
General Contractors
Our

 

general contractors insurance

 

covers the unique risks contractors face. Our plans include general liability, workers' compensation, umbrella insurance, and more.
Painters
Speak to our insurance professionals to tailor your

 

painters insurance

 

to suit your unique business requirements. We offer financial coverage for accidents, injuries, legal expenses, etc.
Concrete
Our

 

customized concrete contractors

 

insurance policies include significant coverages like crime, premises liability, equipment, general liability, etc., while ensuring ample coverage for your unique business needs.
Carpenters
Discuss with our insurance experts to get comprehensive

 

carpenters insurance plans. Our policies provide coverage for liabilities, workers' compensation, builder's risk, commercial property, etc.
Landscapers
Whether you are an architect or an arborist, we offer insurance policies customized to

 

protect your business

 

against all risks specific to your industry.
Plumbing Contractors
Professional negligence and customer injuries or property damage resulting from a poorly done plumbing job could lead to financial liabilities and potential lawsuits. With our plumbing insurance in place, you can cover any expenses resulting from such incidents. We offer

 

plumbing contractors insurance

 

tailored to your industry-specific risks, so you can keep your business afloat and thriving for years to come.
Roofers
With roofers working at a certain height, the susceptibility to accidents is higher.

 

Our roofers insurance in CO

 

covers roofing contractors in the event of unfortunate workplace mishaps, including slip and fall accidents, third-party liability claims for property damage, and injuries caused by your operations, tools, and employees. Therefore, you can work with peace of mind knowing that you are saved from bearing significant financial burdens.
HVAC Contractors
Working with heavy equipment can lead to employee injuries or damage to a client's office or home, resulting in expensive lawsuits. Our affordable

 

HVAC contractor liability insurance

 

will protect your business from liability lawsuits while covering third-party medical bills, property repair expenses, and other settlements. Consequently, you can recover quickly after an unfortunate incident while staying covered at every turn.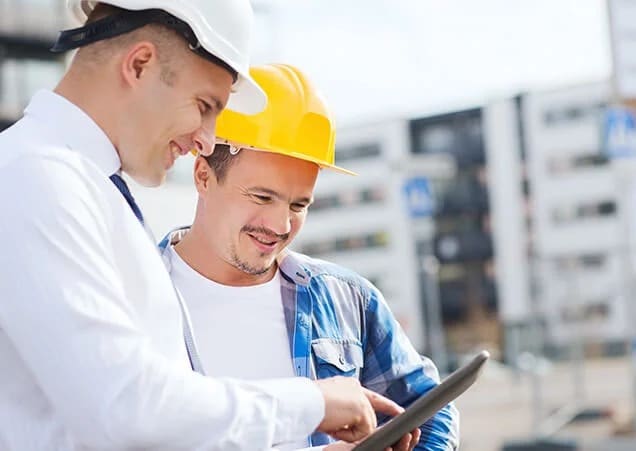 What We Have to Offer at Riverbend
To provide you with the comprehensive protection you need at all times, our contractors insurance policy offers the following coverage options:
General Liability
Protects your business against third-party claims related to bodily injury, property damage, advertising injury, libel, slander, defamation, and reputational harm
Commercial Property
Covers damage or losses to your business property and its contents, including your building, tools, equipment, inventory, and personal property used for business, caused by fire, theft, vandalism, and natural disasters
Commercial Auto
Includes multiple coverage options to protect your business-owned vehicles during at-fault accidents:
Bodily Injury Coverage –  Covers third-party medical expenses, lost wages, and funeral expenses
Property Damage Coverage – Covers repair or replacement costs to damaged property
Underinsured Motorist Coverage – Covers accidents caused by drivers without sufficient liability coverage
Collision Coverage – Pays to repair your vehicle damaged in an accident with another vehicle or object
Comprehensive Coverage – Pays to repair your vehicle damaged by fire, theft, and other natural disasters
Medical Payments Coverage – Pays for medical expenses incurred by you or your fellow passengers in the event of an auto accident
Uninsured Motorist Coverage – Covers accidents caused by drivers without auto liability insurance
Workers' Compensation
While protecting your business against work-related lawsuits and claims, it compensates injured employees by covering their:
Medical bills, including hospital stays, medications, emergency room visits, and surgical procedures
Disability expenses
Ongoing care costs, including physical therapy and other rehabilitation treatments
Death benefits if an employee passes away due to a work-related accident or injury
Lost income while recovering from a workplace injury or accident
Business Owners Policy (BOP)
Combining property coverage, income coverage, and liability coverage in one policy, BOP protects your business from claims related to:
Third-party bodily injury and property damage
Advertising injury
Business property damage
Umbrella/Excess Liability
When legal fees and settlements exceed the limits of your general liability policy, it kicks in to make up for the differences, ensuring additional protection
Errors and Omissions
Protects your business against lawsuits filed for negligent acts or omissions, including failure to deliver a service, mistakes made in the services provided, and incorrect advice
Your Trusted Insurance Partners in Denver, CO
Whether you are a plumber, electrician, roofer, or HVAC contractor, at Riverbend Insurance, we are committed to providing best-in-class personalized coverage that would protect you at all times. Our unparalleled expertise and underwriting knowledge allow us to create comprehensive contractors insurance solutions that exceed your expectations. With our reliable insurance professionals and relentless assistance, you can focus on your work at hand without worrying about future financial liabilities.